It has been now more than two years that I am living in my home. I cannot claim I know my house very well in order to do all the energy saving changes. Thanks to Footpaths manual, there is a checklist to help in getting to know a home. It encouraged me to do some searches.
A number of energy saving changes were done before we got in the house
the 300mm of loft insulation

cavity walls filled

double glazed windows

the hot water tanks and pipes were lagged
We came in the house with good habits such as ensuring that the appliances and gadgets are not on standby and assets - all our lights are energy savings light bulbs. Nevertheless, there are still few things that are ought to be looked into more closely:
draught strips around windows and doors

heating controls programmed

thermostatic valves on radiators
Let start with ensuring that the house is draught-free!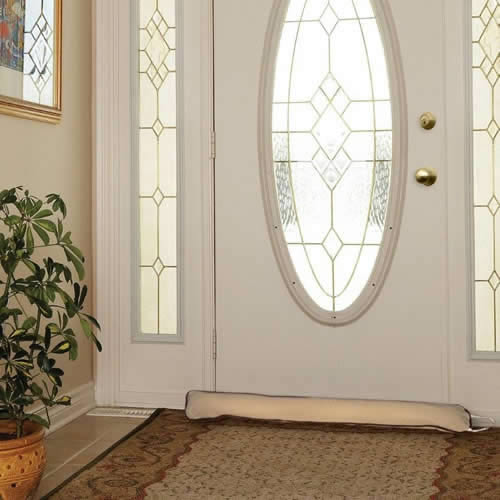 With my beautiful little hand, I went all around the house checking if there were any drafts. I found one.
Under my front door. I now understand why the corridor is always very cold. So what options do I have to fix this little issue from the least expensive to more expensive options
- Do Nothing
- Make with reclaimed material a door draught excluder (see pic)
- Change the door sweeps
- Change the front door
Easy busy!

I have to choose one of those options. I might start with a door draught excluder!

What about you?
Did you check for any drafts in your house?
What did you do about it?